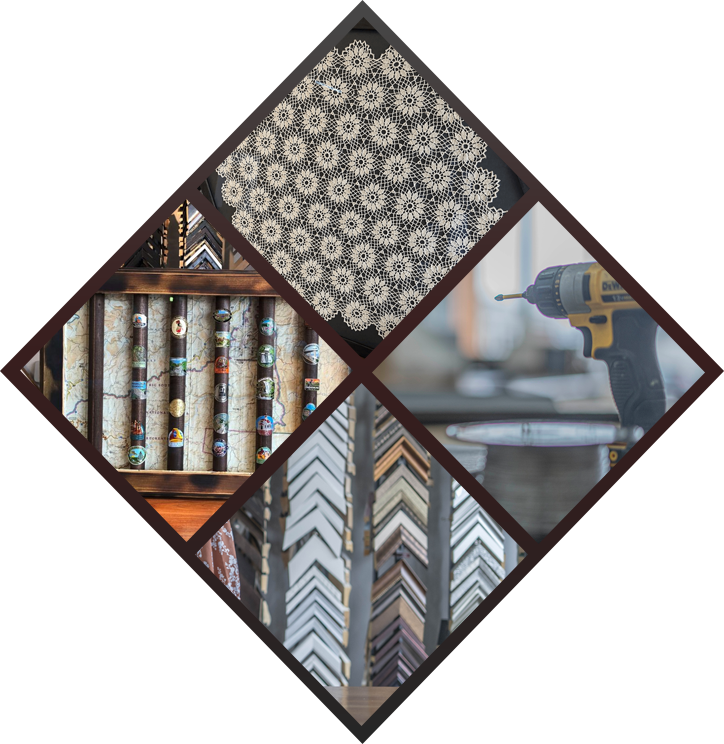 Mikki's Frame Shop is an award winning frame shop offering custom framing, as well as photo & fine art printing.
Framing has changed a lot in the last few years and keeping on top of industry standards is part of a commitment to excellence that Mikki takes very seriously. Her business plan is to build on a personal, one-on-one format. Her goal is to help people preserve their memories and stories so to insure that they will be here for future generations. Whether it is heirloom shadow boxes, needlework or sports memorabilia, Mikki is constantly keeping up with the latest in the framing industry to keep your photos, children's art, cross stitch safe and beautifully displayed. As a member of the NEPPFA and a Master Certified Picture Framer you can trust Mikki to take care of your art. As well as being a custom picture framer, Mikki is also an artist. While her mediums have changed over the years, from watercolor to stained glass and oil to pastel portraits, she has continued to enjoy making art or fine craft. Pottery is a new interest. Stop by and see our local celebrity and door greeter, our shop cat, DUDE!
Mariska ( Mikki) Kavich, M.C.P.F., owner of Mikki's Frame Shop, has been in the custom framingtest business since 1984. She started out at Belle Meade Framers while attending Harris School of Art in Franklin, Tennessee. There she worked with several interior designers in the Belle Meade area as well as many well-known artists. After several years of living in the big city she decided she was a small town girl at heart and moved back to her hometown of Crossville TN. In Crossville she ran her own sign painting business for several years and pursued some interests in art and craft. In 1986 she again went to work for a custom frame shop and continued there for 10 years. After attending the Atlanta Décor Framing Show she decided to open her own custom framing shop and in November of 2006 she opened Mikki's Frame Shop in her home. In 2008, with a friends mentoring, Mikki attended the Professional Picture Framers Association National Convention in Las Vegas and took the Certified Picture Framers Exam. That show and experience caused Mikki to re evaluate her business. At that point it came down to "put up or shut up" and almost the moment she got back she put in an offer and bought a building to take Mikki's Frame Shop to a new level. Mikki is an industry instructor and continues to pursue her interest in the care and handling of the most precious works of art on paper and otherwise.